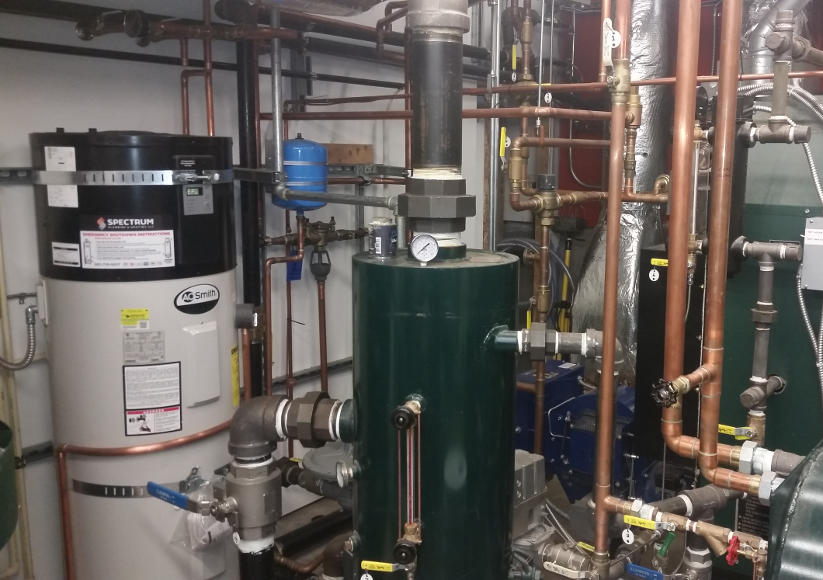 Whether you're replacing an old water heater, installing radiant in-floor heating in your new addition, or building a 21st Century custom home, we're here to address your heating needs.
Residential or Commercial Service and Repair: No hot water? Not enough hot water? Give us a call! We also offer maintenance services for gas and oil furnaces.

Water Heaters: Let us install a high-quality Bradford White water heater in your home or business at one of the lowest prices around!
Tankless Water Heaters: If you are concerned about energy conservation, would like to save space or you're tired of cold showers, we can install a high-quality Noritz tankless water heater for you.
Recirculation lines: Waiting too long for hot water to reach your shower or faucet? Call and ask us about installing a hot water circulation pump or recirculation line.
Boiler Systems: Design, installation, modification and repair.
Radiant Heating Systems: Design, installation and repair.
Gas Piping and Appliances: We provide safe, licensed gas piping installation and repair, as well as gas appliance installation
Medical Gas Piping: Spectrum is one of the few local companies qualified to design and install medical gas piping.
Energy Conservation Services: We regularly attend seminars on energy conservation, in order to provide the best service to our customers who are interested in utilizing green building practices.